But like the attempts before, the bill was filibustered and couldn't get the 33 votes needed to advance from first round. 
Gov. Pete Ricketts, Attorney General Doug Peterson and others, including former Husker Coach Tom Osborne, have been leading opponents. Some believe medical marijuana will lead to eventual approval in the state of recreational marijuana. 
But Wishart said a broad coalition of Nebraskans supports access to medical cannabis, recognizes the health and economic benefits and want an opportunity to vote on the issue. 
John Cartier of Nebraskans for Sensible Marijuana Laws said the Secretary of State's office will verify that petitions have enough signatures to go out to the county election officials for verification of each registered voter who signed. 
If the 122,000 or so signatures are verified and it gets on the ballot, he said, it will pass with an overwhelming majority.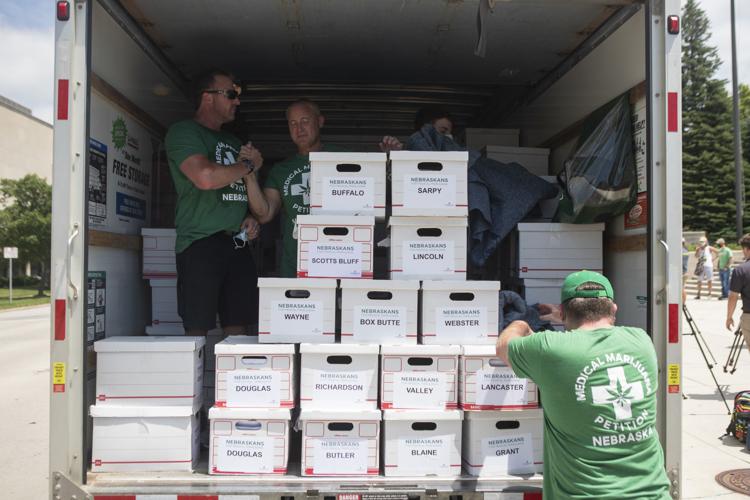 Ricketts said Thursday this country has a process to make sure drugs are safe and effective in certain quantities with known side effects. It's called the federal Food and Drug Administration, he said. 
"To go around that process would put Nebraskans' health and safety at risk," he said. 
Legalization is an attempt by "Big Marijuana," and tobacco firms which often own medical marijuana companies, to avoid the FDA process and not be regulated, he said.