Editor's note: This part of a series of profiles on cannabis brokers, in which Insurance Journal explores why and how these folks got into the business, the ups and downs of insuring cannabis, as well as a few tips for those interested in a little professional development.
John Balian has been a commercial insurance broker since 1983.
He's worked for large brokers like Jardines, Sedgwick James, and Marsh, and small brokers, such as Foy and Associates, as well as regional brokers including ABD, and Wood Gutmann & Bogart Insurance Brokers for the last 13 years.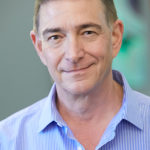 For the past 20 years, he's had a strong focus on tribes and their enterprises.
He also knows a good thing when he sees it. Balian, who is a member of the advisory committee for the National Native American Cannabis Association, has spent the last four years offering insurance/risk management to cannabis businesses.
Balian spoke with Insurance Journal about his experience as a cannabis broker.
Insurance Journal: Why did you get in the cannabis and insurance space?
Balian: One of my Tribal clients entered the cannabis business and asked me to assist.
Most cannabis carriers will not write Tribal business, so this created a niche for me. I have a strong understanding of Tribal sovereignty. I also respect Tribal culture and history. I am the only broker that I am aware of who writes Tribal cannabis risks.
IJ: Has this been a good financial decision so far?
Balian: For the most part. There's a lot of startups, which often lack the capital and business acumen to survive and thrive. My cannabis book is smaller than my overall Tribal book, but it is slowly growing.
I do expect the cannabis book to continue to grow, particularly as the federal government decriminalizes cannabis.
IJ: What's the hardest thing about the cannabis industry to deal with?
Balian: Collection of premiums. Most startups understandably spend their initial capitalization on their infrastructure and labor costs. Many defer purchasing all but the legally required insurance until they become profitable.
I've learned to collect premiums before binding coverage. Banking hurdles exacerbate this problem.
IJ: What insurance product is the most difficult to obtain for your cannabis industry clients?
Balian: Property/crop insurance Why? Both of those markets are experiencing reduced capacity, which is driving up costs and reducing availability.
IJ: What two or three tips do you have for brokers entering the business of insuring cannabis?
Balian: Think long term; don't expect to get rich overnight. Develop good relationships with strong carrier partners. Practice professionalism and ethical behavior. There are a lot of mediocre brokers out there and you can separate yourself by looking after your client's best interests and providing good advice.
The most important insurance news,in your inbox every business day.
Get the insurance industry's trusted newsletter