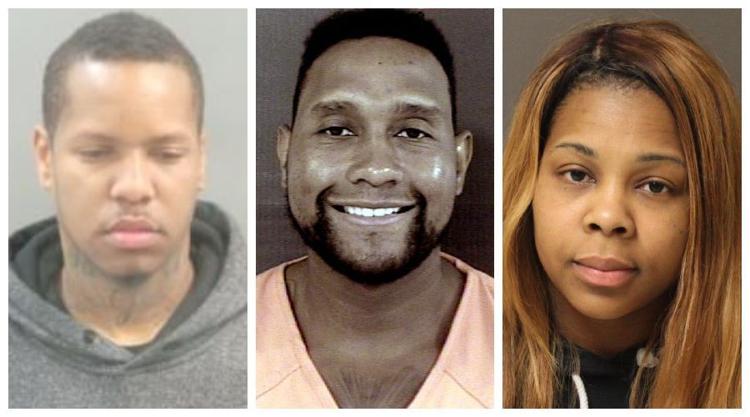 It was a made-for-TV murder involving a reality TV family.
Robbie Montgomery, a former backup singer for Ike and Tina Turner, opened her first Sweetie Pie's restaurant in Dellwood in 1996, offering a soul food menu. Success led to her starring in a reality-TV show, "Welcome to Sweetie Pie's," which ran on the Oprah Winfrey Network from 2011 to 2016. She was "Miss Robbie." Also cast were her son, James "Tim" Norman, and a grandson, Andre Montgomery Jr., who was Norman's nephew.
The show featured their Southern cooking and tales of Norman's effort to overcome his past as a teenage armed robber. In one episode, he and his mother visit a prison where he had served time.
But on March 14, 2016, Andre Montgomery, 21, was fatally shot near Fairground Park. Norman and his mother visited the murder scene for the show. "Since Andre's passing, I haven't gone through this part of the city," Norman said.
The murder was unsolved until August, when Norman, 41, was arrested in Jackson, Mississippi, on federal charges of conspiracy in a murder-for-hire. A former girlfriend, dancer Terica Ellis of Memphis, was accused of luring Montgomery to the murder scene. Federal investigators said both were in St. Louis that day. They said Ellis returned to Memphis with $9,000.
They said Norman, who had bought a $450,000 life insurance policy on Montgomery in 2014, tried without success to cash it. Federal authorities charged insurance agent Waiel Yaghnam, who sold the policy, with conspiracy to commit fraud. A fourth defendant, Travell Hill, was charged in November, allegedly for tipping Ellis to Montgomery's location.
The web of possible motives grew in September with disclosure of a 2015 burglary of Robbie Montgomery's North County home, when $220,000 in cash and jewelry were stolen. Detectives suspected Andre Montgomery. When they interviewed him in 2016, Montgomery pointed to Norman for the burglary.
Four days later, Montgomery was shot dead.