Michigan looks set to become the next US state to allow cannabis beverages after authorities issued official guidelines on how to secure production approval.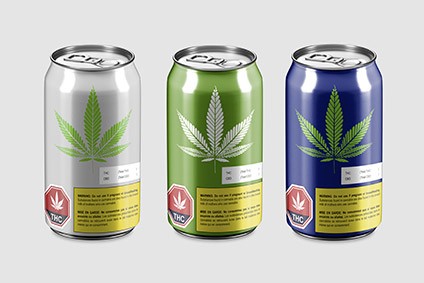 The state's Marijuana Regulatory Agency (MRA) this week released a technical bulletin outlining the requirements for the submission and approval of marijuana-infused beverages. Michigan legalised recreational cannabis use at the end of 2019 but the ingredient is not yet allowed in beverages, according to local media reports.
The guidelines did not say when cannabis beverages will be allowed to go on sale in Michigan dispensaries. According to reports, alcoholic beverages and non-alcoholic beers will not be allowed to go on sale.
Michigan was the tenth US state to allow adult recreational cannabis use. Cannabis beverages are already on sale in states including California and in Canada, where recreational cannabis use is legal across the country.
Cannabis beverage performance in Canada, however, has so far failed to match high expectations since legalisation. Last month, Canopy Growth, the cannabis partner of Constellation Brands, announced a new beverage head amid cost-cutting moves that include the closing of a number of production sites in Canada.
How teenagers in the US view alcohol and cannabis – Click here for an analysis
---