Editor's note: This part of a series of profiles on cannabis brokers, in which Insurance Journal explores why and how these folks got into the business, the ups and downs of insuring cannabis, as well as a few tips for those interested in a little professional development.
Steven B. Sherman, vice president of the Cannabis Risk Group for PSA Insurance & Financial Services in Hunt Valley, Md., sees his expansion out of the professional liability segment into cannabis as a natural one.
Before joining PSA, Sherman, who graduated from the University of Baltimore School of Law with a J.D., worked for a trade association where he helped build a risk retention group.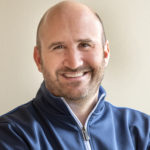 Sherman spoke with Insurance Journal about his experience as a cannabis broker.
Insurance Journal: Why did you get in the cannabis and insurance space?
Sherman: I have built my practice working with physicians and attorneys, and I continue to enjoy working with those clients. I was looking for an additional niche and my home state of Maryland was developing our medical cannabis program.
This was an opportunity to work in a nascent industry, and I jumped at the opportunity.
IJ: Has this been a good financial decision so far?
Sherman: You can make money in this area, but it requires a lot of hands-on work. Your clients are in a rapidly evolving industry, and you need to keep on top of the industry and insurance market.
As new states come on board and new (multi-state operators) form, clients are moving at light speed, and it can be difficult and time-consuming to gather all of the information in order to deliver the right product. I am fortunate to be supported by a great team at PSA.
IJ: What's the hardest thing about the cannabis industry to deal with?
Sherman: The fluidity of the insurance market. I have seen many insurers enter and exit the market in just the last few years. You must keep a close eye on the market. Many of my cannabis clients are risk-taking entrepreneurs, so I sometimes need to remind them of the importance of risk management.
I am sorry to say that I have seen some shady dealings from some brokers. Honest brokers continue to have to overcome the negative impression brought about by these
IJ: What insurance product is the most difficult to obtain for your cannabis industry clients? Why?
Sherman: Management liability is a real challenge, especially directors and officers. Some of the policies are so limited, I'm not sure they are worth buying.
Finding ample capacity can be a challenge, although I have found excellent carriers who can support my client's needs.
IJ: What two or three tips do you have for brokers entering the business of insuring cannabis?
Sherman: Make sure that you have the full picture of your client's operations.
You will need to be accessible at all hours. I do at least a third of my business in the evening or weekend hours.
Remember that at the end of the day, your reputation is the most important thing. Don't make the mistake of cutting corners (especially ethical corners) in order to make a quick buck. I think my clients value my straight-forward approach and have come to trust me.
Topics
Cannabis
The most important insurance news,in your inbox every business day.
Get the insurance industry's trusted newsletter