EGREMONT — If you are a marijuana outfit looking to cash in on this little state border town before its cannabis bylaws hit the books, think again.
A flock of residents now is armed with a lawyer, waiting. And yes, this is a town in which most residents voted "yes" on the state referendum in 2016 to legalize recreational marijuana.
So, what's the problem?
"It was not to make a zoning change to just allow this industry to come in and take over our town," Rick Ramsay said of that ballot referendum. He says he is speaking for a growing number of residents in this town on the New York state and Connecticut borders who don't want to see a change of "character" in a town that has "a strong local culture," as one town official put it.
After fending off two cannabis entrepreneurs trying to establish sizable businesses at both ends of town, townsfolk are keeping tabs on municipal agendas, lest an item slip past radar.
"It's not the town being bad, or the Select Board being bad," Ramsay said, "it's just that it's the Wild West, partly because we're the first town over the New York border. It's a money-grab opportunity."
It's a similar story in little towns throughout the county since legalization, and after the state's Cannabis Control Commission got its own rules in order. South County is attractive because of its proximity to two states where pot is illegal, and there is fairly widespread agreement that this is a profit bubble that will bust when that changes.
But, right now, town officials around the county are scrambling to write bylaws to regulate the weed industry, and it requires a great deal of education, as well as the weighing of revenues for rural towns with typically woeful budget sheets and winters that devour roads.
The town could have had a temporary ban on cannabis licenses to "buy some time" until bylaws were written, but residents voted it down in 2019. Jared Kelly, the recently elected chairman of the Planning Board, said his impression from others was that a ban was too broad. He said the board "truly has no marijuana agenda, other than regulating it how residents want."
"I hear crickets when I've asked, 'Does anyone want to ban certain licenses?,' " he said. "They clearly want regulation. Many people, myself included in the past, don't fully engage with issues until they pick up the warrant at town meeting. So, predicting public opinion can be tricky, but that's why we held a public information meeting before finalizing a bylaw draft and holding a formal public hearing."
Officials from other towns are watching Great Barrington for the good and the bad as it counts more than $3 million in tax revenue to date from Theory Wellness, the county's first retail shop, which opened in January 2019.
Officials in Sandisfield, for instance, already are astonished by their math; it portends unheard-of revenues from a pot company, run out of Great Barrington last year, that has turned its gaze to a remote slice of land near the state forest.
In Egremont, there is widespread agreement that one business should go forward, Devine Berkshires, a coming CBD and cannabis shop on Main Street started by a local couple. Many residents are protective of the couple's foray into the industry and don't want to see competitors.
Residents already have sent others packing.
Sparkboro Corp./Prestige Worldwide LLC proposed a grow and manufacturing plant in a former wood veneer shop off a dirt road that would have expanded to the size of the Big Y supermarket and strip mall in Great Barrington. The company said it would reduce the footprint, but then disappeared sometime after October.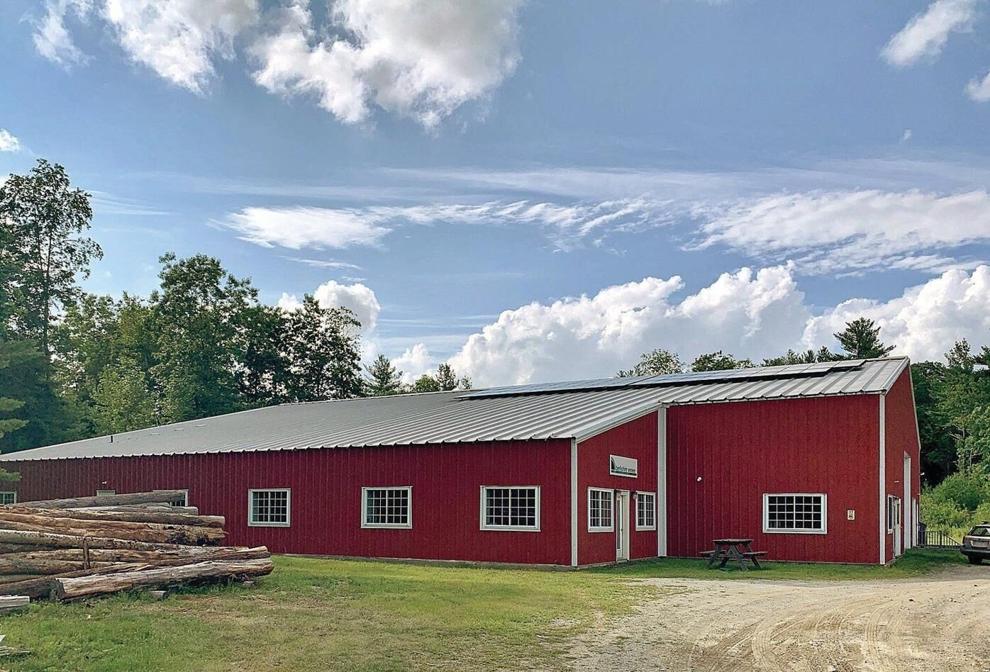 Emerald River, a company whose principal, Morriss Partee, was president of another pot company investigated by the Secretary of State for securities fraud, wanted to open a retail shop off Route 23, just over the border from New York state near the Catamount Ski Area.
Emerald River didn't last long.
"That really scared us," Ramsay said of "what started the fire" to prompt other residents to create a petition and hire a lawyer.
Another proposal, by the firm Marijuana Via Permaculture for a one-half-acre outdoor cultivation farm, hit Town Hall in October. That permitting is ongoing.
'A tulip boom'
"I would love to be able to pave and repave Egremont's 39 miles of road," said Select Board Chairman George McGurn. "It would be wonderful."
But, McGurn, an economist, says weed money isn't something towns should get addicted to.
"This is a tulip boom," he said of the flower bubble that burst in 1637.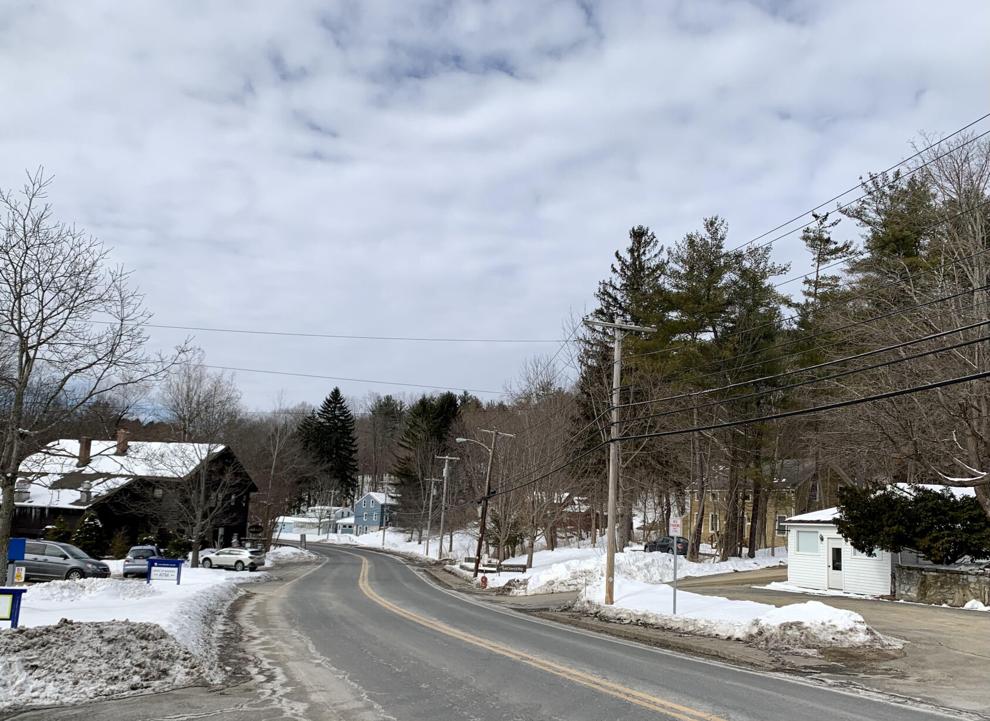 He and Ramsay said the town doesn't need to get hooked. The coronavirus pandemic has caused the local population to swell with second homeowners and new transplants and the South County real estate market to boom.
But, the town needs rules, they note. And those are in revision by the Planning Board, and won't be enacted until after annual town meeting May 4.
"It's like being in battle with no armor," McGurn said.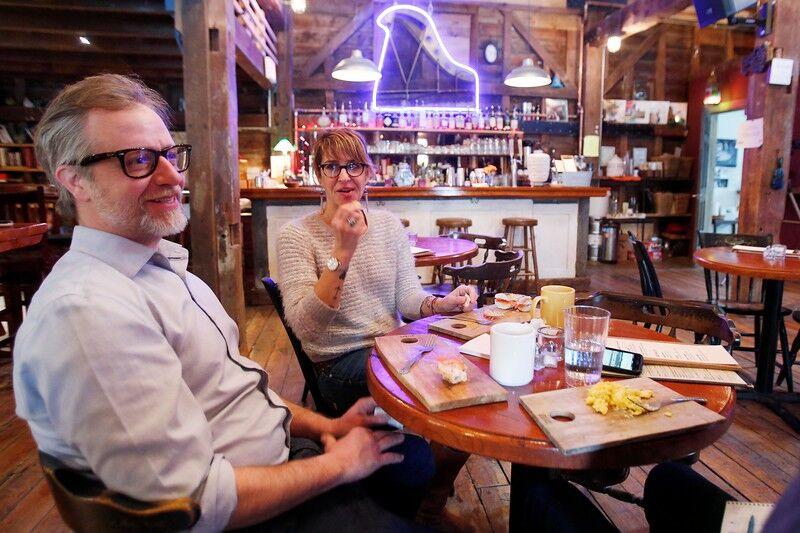 Nick Keene, a Planning Board member, said he believes that the board has constructed a solid bylaw after much research.
"It's imperative that we pass something, even if it's changed later," he said. "A lot of the discord in our community forums is because there's just no framework. All anyone has to do is have the fortitude to put up with a bunch of angry people right now and they're in."
Yet, towns are dealing with citizen groups that might not represent "popular opinion."
"One of the problems is that only the vocal people show up, and it tends to be a very resistant crowd," Keene said, noting that fears of a pot culture aren't completely grounded in the reality of what it takes to build a profitable cannabis business.
"The reality is that until you're over 10 acres, it's very difficult to get any kind of facility that's worth the money to set up," he said.
That only four cannabis projects by "foreigners" — "anyone outside of Egremont" — have made an attempt bears this out and "amazes" McGurn.
"We have not even had any nibbles lately," he said.
Sparkboro and Emerald River's foray into town might have turned the bait sour.
"There are people that have literally told me that this will be the end of Western civilization as we know it," McGurn said.